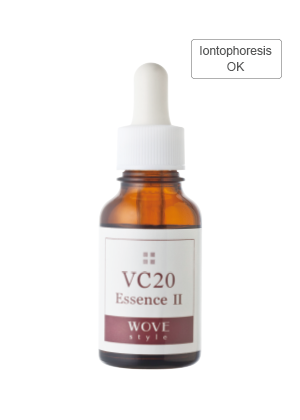 VC20 Essence II
Introductory Additive
Oil-free, suitable for sensitive skin, suitable for the person attaching eyelash-extension
Capacity: 500g – All Skin Types
Sensitive skin Adult pimples Wet hand OK Eyelash-extension OK
Features
Oil-free, non-greasy, gel-like that does not drip, and easy to wipe off. It is a prescription that puts the ease of treatment first.
Uses a gel network formula that "floats and wraps dirt". Makeup that has penetrated deep into the pores and texture is firmly raised, and dirt is quickly removed from the skin. It leaves the necessary moisture on the skin, so it doesn't feel taut after washing.
Moisturizing ingredients such as polyglutamic acid and PCA-Na enhance the skin's original water retention and barrier functions, and the more you use it, the healthier your skin becomes. Keeps dry, aging generation skin moisturized and smooth.
Detail information
Main ingredients
Polyglutamic acid, Sodium PCA, Sodium lactate, Dipotassium glycyrrhizate, Eucalyptus globulus extract.
[without] alcohol (ethanol), synthetic coloring agent, synthetic perfume, paraben
How to use
Take an appropriate amount on dry hands and gently massage over your entire face. Rinse with water or lukewarm water thoroughly.
Recommended combination products