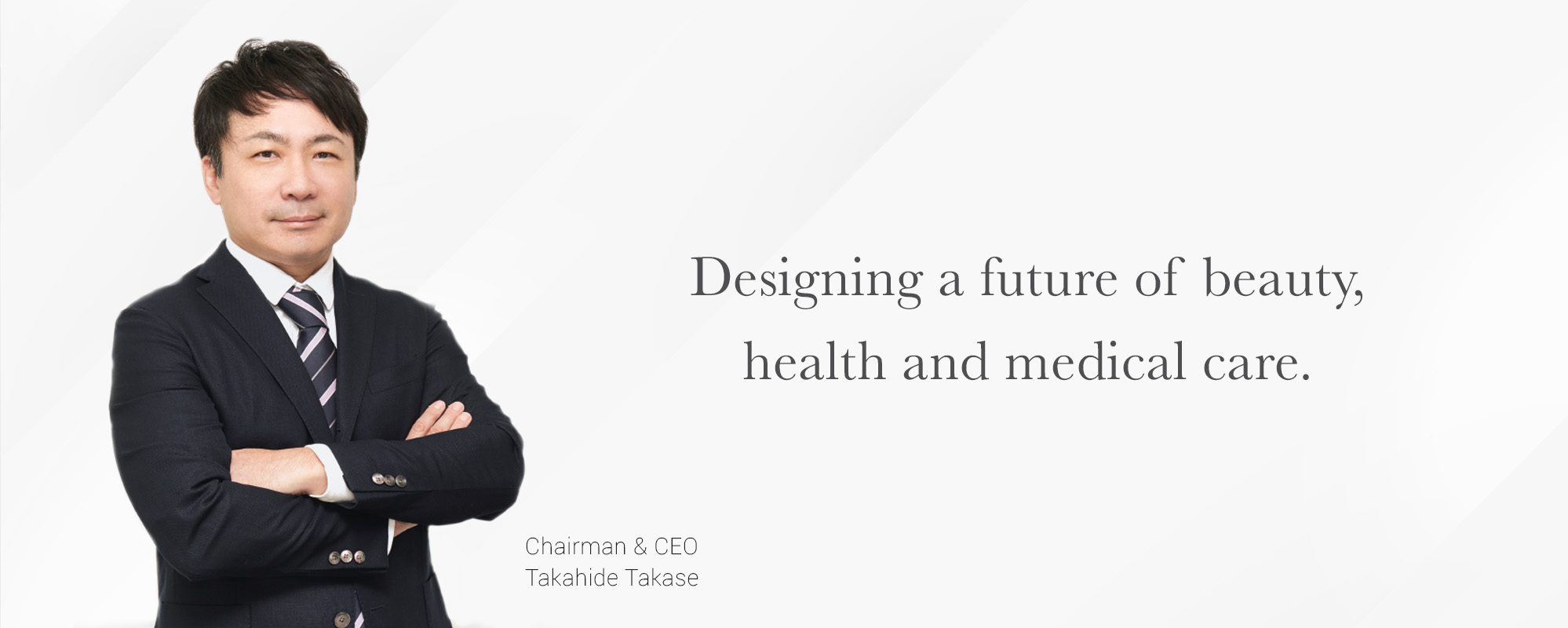 Innovation for Beauty & Wellness
Since the 90's, the antennas of beauty-conscious women have spread all over the world.
In Japan, it is not allowed to be added to cosmetics, and more and more people are purchasing functional cosmetics containing "state-of-the-art beauty ingredients" that are not available. However, it is a cosmetic product for Westerners. Many people say that it does not suit the delicate skin of Japanese people. Takase, the founder, thought.
Isn't it possible to make functional cosmetics with reliable quality that does not burden the skin while blending advanced ingredients? Due to Japanese law at that time, the path was extremely difficult, but we conducted research with dermatologists and various institutions and focused on stable formulation of ingredients that were said to be difficult to incorporate into cosmetics.
It was in 2003, a few years after the start of development, that we launched a new concept cosmetic product "new stable hydroquinone-containing beauty cream" that no one had ever seen before. We will explore cutting-edge ingredients without being bound by conventional frameworks, and realize innovations in beauty and health with reliable quality.
It has been the same attitude of Highside Co., Ltd. since its establishment.
CEO dari Highside Corporation, Ltd
Takehide Takase