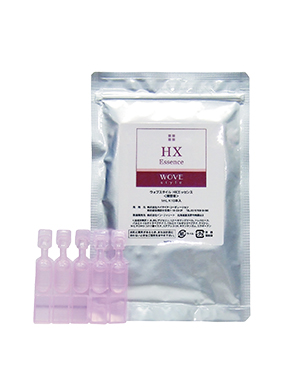 HX Essence
Special Essence
1mL×10 bottle – All Skin Types
Benefits
Dark circles around eyes will appear minimized.
Eye contours look lifted.
formulated with Haloxyl to care for the problems around eyes
Removes hemoglobin and pigmented products which accumulate in the epidermis and the dermis and cause dark circles around eyes.
Tightens skin around the eyes.
Usage
After cleansing and delivering the Triple GF Essence II into the skin, drop the HX Essence on the skin and treat with EPOSKIN.