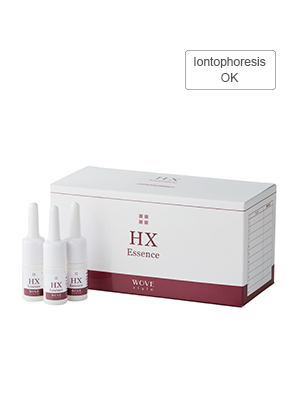 HX Essence
Eye treatment
Haroxyl eliminates color bears Eye-specific introduction agent.
Removes pigmented decomposition products accumulated in the epidermis and dermis, which are the cause of color bears. Gives firmness and leads to plump eyes.
Capacity: 2mL x 10
Dullness Color bear Tension around the eyes
Features
A haloxil-containing eye-specific introduction agent that eliminates dark circles and dullness and creates a plump eye area.
It has the function of removing hemoglobin accumulated in the epidermis and dermis, which is the cause of blue bears, and its pigmented decomposition products.
It can also be installed on the eyelids.
Main ingredients
Haroxyl
[without] Mineral oil, alcohol (ethanol), synthetic colorants, synthetic fragrances, parabens
How to use
After installing " TGF Essence ", install it using an electroporation/laser/microneedle/dermaroller introducer.
Recommended combinations products