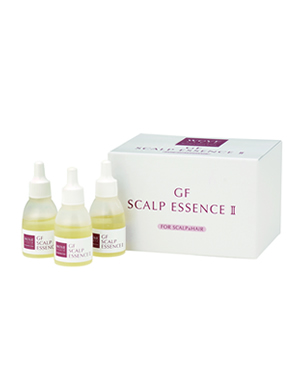 Scalp Care GF Essence II
Scalp Treatment
10mL×12 bottle – All Skin Types
Benefits
rejuvenates scalp and prevents hair loss
formulated with hair growth ingredient
Hair growth essence with 3 types of GFs.
Contains highly concentrated PB4, a growth factor that acts on cells that are the origins of hair.
Also contains a large amount of the most powerful hair growth ingredients, pydioxidil and swertia japonica extract, to regain hair that is strong and thick from the core.
Usage
Wash hair and apply Scalp Care GF Essence on the scalp then treat with EPOSKIN.
Then, rinse thoroughly.