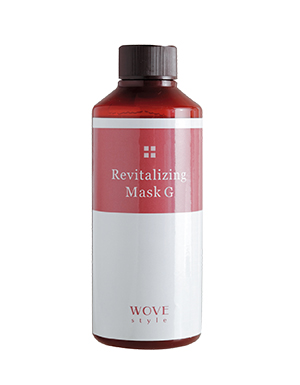 Revitalizing Mask G
Special Essence
200mL – All Skin Types
Benefits
formulated with GFs which improve skin texture so it is firm and elastic
keeps skin moisturized and vital for a long time.
GG tightens enlarged pores.
A mask with 3 types of GF combination.
This mask revitalizes skin cells to improve elasticity and firmness of the skin.
GG, glycylglycine, tightens enlarged pores to leave the skin smooth.
Usage
Spread an ample amount of this essence on the face and cover with gauze which has openings cut around the nose and mouth.
Spread this essence again with a blush on the covered face.
Leave for ten to twenty minutes and then remove the gauze. Dab away the essence lightly.