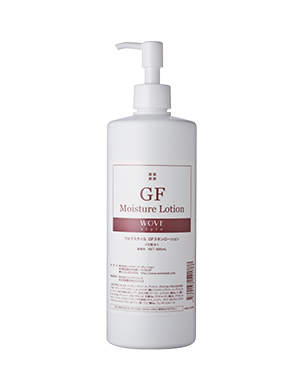 GF Moisture Lotion
Basic Care
200mL – All Skin Types
Benefits
The skin will be fully moisturized and smooth.
Formulated with anti-aging and brightening substances to achieve more youthful-looking appearance.
an all purpose lotion
Lotion that moisturizes skin cells
Harness aquaporin to open up and allow moisture into your skin cells.
High pressure extraction placenta essence, EGF, plant stem cells, and other clinical-grade anti-aging substances fortify cells to rejuvenate the skin.
Brightening substances, such as a Vitamin C derivative and TPG2 prevent age spots and freckles.
Usage
Apply it to face and neck with hands.