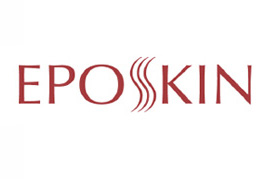 EPOSKIN
Performs mesotherapy without needles.
EPOSKIN is Made in Japan.
This Electroporation machine uses an electrical pulse to deliver substances deep into the skin without pain.
Unlike iontophoresis, this machine delivers even high-molecular substances into the skin.
Nine phases of power adjustment are available. A cleansing probe removes old keratins and deeply cleanses the skin by a supersonic wave vibration. Three kinds of electroporation probes are available to treat the face and body, and delicate areas such as the lips and the area around eyes.
Hence, all you need in your salon is EPOSKIN; it covers all types of treatments; facials, weight loss, breast enhancement, lip care, and scalp care.
Delivers substances straight into deep skin tissues; An electroshock forms holes in the lipid mobilisation of cells, allowing substances to penetrate deep into skin with minimum obstacles.
At the same time, the substances penetrate into each cell through temporary holes.
The cells open for a few seconds to a few minutes and the holes will close naturally.